Volunteer
Would you like to join us on this amazing journey of God's design and desire to see His Church take care of the sick and the poor with a Servant's Heart?
We always welcome physician, pharmacist, and nursing volunteers. In addition, we welcome non-medical volunteers to assist in clerical roles as well as providing meals to our volunteer teams on a monthly basis. We do occasionally have other volunteer needs as well.
If you are interested in getting involved, please submit our volunteer form on the right.  We will respond and let you know about current opportunities.
Thank you for your sacrifice of time to serve and be the hands and feet of Christ.
Being A Faithful Servant
We asked our volunteers some fun questions including why they serve with us. We love their responses! Here is what they had to say.
Healthcare Professionals
Faithful Servants doctors, nurses & healthcare professionals share about opportunities to help and minister to our patients.
We are always in need of volunteer help from
We are excited to reconnect with you in person at our annual gala on September 23rd! Please come celebrate with us how God has used FSCC and you to be His hands and feet!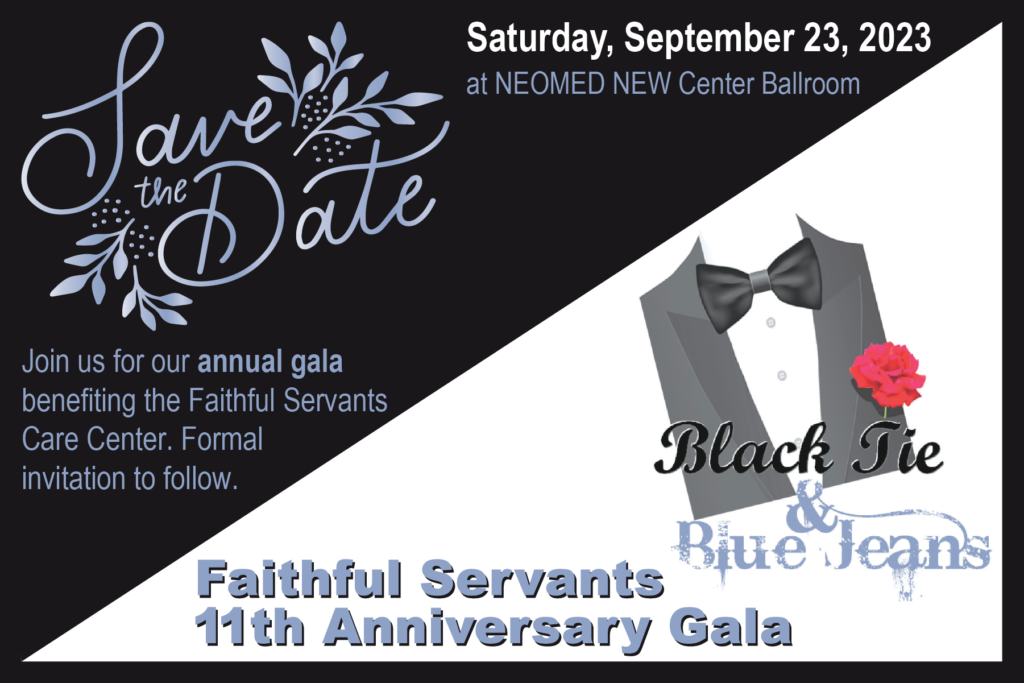 Main Office
65 Community Road
Tallmadge OH 44278