We do not test for any viral illness (flu), including COVID 19.
We are currently seeing patients by appointment only. Until further notice, we are no longer seeing patients on a "walk-in" basis. If you are ill, need a follow up visit, or in need of medication refills, please call 330-221-8485 to leave a message for our on-call medical provider. These messages are reviewed two times per day, Monday thru Friday. If you have general clinic questions or need to speak with Barb, please call 330-815-0909.
CARE FOR THE UNINSURED
Faithful Servants Care Center provides free urgent health care services with a Christ-like compassion for those without insurance and the economic means to access traditional medical care.
We serve all age groups with minor, urgent and acute illnesses and injuries. Obstetrical and mental health care services are not provided. We do not process S.S.I. forms or perform disability assessments.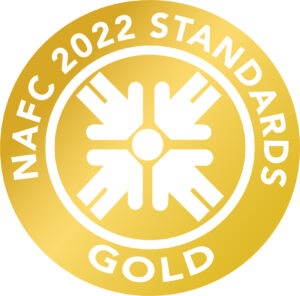 Doctors, Caretakers, and Volunteers
Value Of Free Office Visits in 2017
Prescriptions Provided Annually
OUR SERVICES
Serving all ages with minor injuries & illnesses.
I went here with a simple stomach ache and these people helped me above and beyond what I thought was necessary. Found out within a few days that my gall bladder was the problem and had it removed within a few days. I am a missionary and this all was resolved in time to return to Costa Rica and continue serving there without a problem. I love these people.
I was a patient twice and the care I received was incredible!!! They took the time to find out what was bothering me, even if it didn't relate to what was actually wrong with me. I truly believe that Faithful Servants saved my life—I have no insurance, and they put me in touch with people who could help me. I have recommended Faithful Servants to many others—I just hope that they've gone and gotten seen—it truly is a life-changing experience!
You guys are wonderful. You have helped me several times and my daughter as well. What a blessing you are!
Thank you for what you do. And thank you for treating the people who come to you like people and not like losers. Thank you mostly for giving God the Glory for without Him we have nothing.

Our son came there because he was having terrible headaches. You helped him and we are so glad. Thank you for your time, for caring and for giving.
I am so blessed to have been seen tonight by a physician at Faithful Servants. What a blessing to people who are In between insurance and need medical treatment. Thank you so much!!
I am continually impressed by the heart and caliber of staff at faithful servants
Friendly place and they take care of you and spend time with you.
This clinic has a wonderful staff, very caring, who serve people without insurance. They sometimes have meds available, and if they do, they are also free. God bless them all for what they do.
Main Office
65 Community Road
Tallmadge OH 44278