A PEACE CAME OVER THE ROOM
Donna Conley: My son Ron and his wife Tara are missionaries with the Lighthouse Children's Home. They are stationed in Costa Rica, and once a year they come home. And when Tara came home this summer, she was having some stomach issues. We thought it was just indigestion, but it continued to get worse. They were home for about three months, and one Sunday after church, she was really having some pain, so Ron brought her to the clinic. She saw Dr. Nathan Lucardie.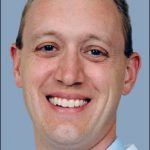 Dr Lucardie: When I saw her, she had pretty clear signs of gall bladder disease, and I was concerned that she might need surgery for gallstones. Because it was 10:00 on a Sunday night, and a patient that was not otherwise in the system, I knew this was going to be a challenge.
Donna: And so the next day he made an appointment for her in his office, and Tara and Ron went to his office in Streetsboro on Monday. He examined her again and ordered a CAT scan. Tara and Ron are missionaries and have no insurance and make very little money. So there was a big concern about the financial part of it, but there was also a concern because they needed to be back in Costa Rica within two weeks. Their plane was scheduled, and there were commitments, so they had to be back.
Dr. Lucardie: I ended up getting her in touch with the Summa Surgery Clinic through Dr. Mike Cullado who has made himself available here at Faithful Servants. She ended up getting an ultrasound on the following Tuesday, saw Dr. Cullado on Wednesday, and had her surgery by Friday.
Donna: The care that she was given, with such speed, had to have the hand of God working through the doctors and this clinic to get it done and get it taken care of.
Dr. Lucardie: That was just an example of the availability that we have here to network with other specialists in the area that have made themselves available.
Donna: When he was through, it was like this peace just came over the room, and he said "I want you to know that I'm a believer and I'm praying for you and Tara."
Dr. Lucardie: I think I really saw God's hand in guiding this, in everything from this young woman being able to have access to medical care at 10:00 on a Sunday night, and be able to so smoothly and quickly make that definitive diagnosis and treatment.
Donna: And he said "God gives all of us talents to be used, to take care of our benefit, but also for the benefit of others. I use my talent to help people – you're using the talent God gave YOU to help people". And he said "That's what, as Christians, we're supposed to do."
Main Office
65 Community Road
Tallmadge OH 44278